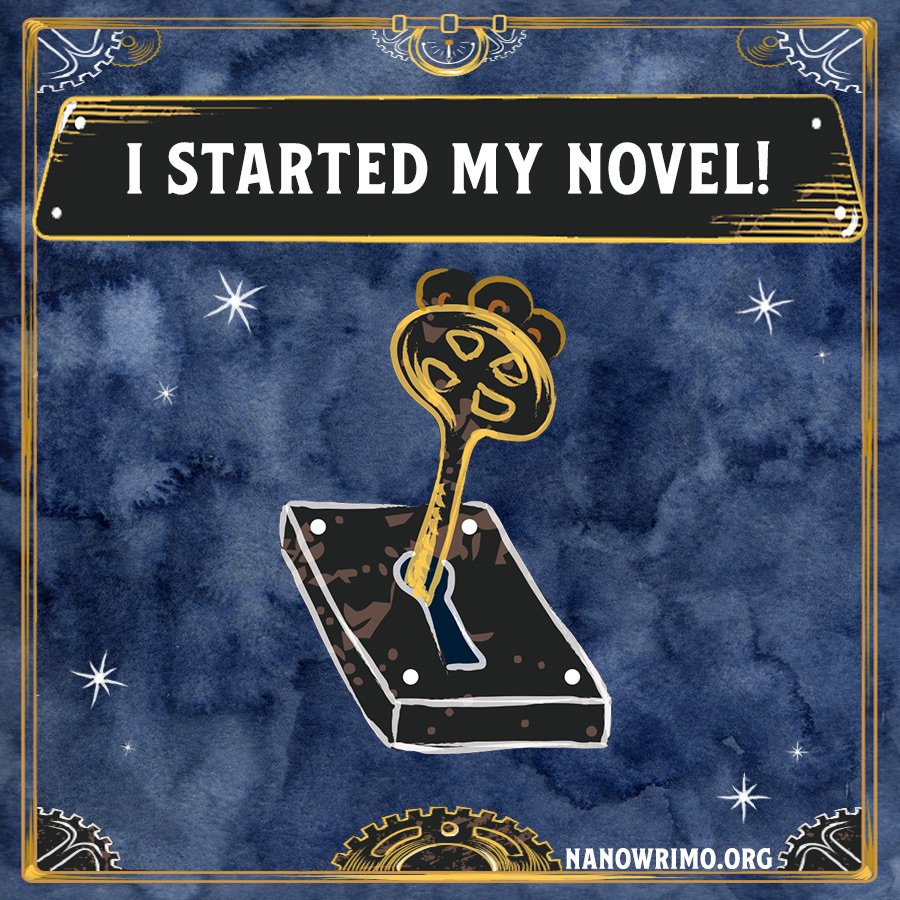 National November Writing Month is well and truly underway! It's quite an intense time of year for us writers but it's definitely a fun one to go through. At the end of November, aspiring authors are hoping to have a 50,000 novel to walk away with or at least the beginnings of a novel.
Not every person will complete NaNoWriMo and that's perfectly okay! It's a really busy month and writing 50,000 words in one month is no easy feat, but even writing a small amount and starting the novel you've always wanted to is an amazing step!
Don't just plan to write — write. It is only by writing, not dreaming about it, that we develop our own style.

PD James
I'm currently at 38,000 words (approximately) and I've hit a bit of a rut. I actually haven't done any writing so far this weekend and the thought of having to write another 12,000 words to finish the novel is rather daunting. I am a really stubborn person however, so I will definitely accomplish this goal, but it's definitely going to be a stressful week!
I find that setting goals and rewards throughout NaNoWriMo work the best for me throughout the month. I set small goals each day and try not to focus on the large, daunting word count. Rather than focus on 50,000 words total I've focused on writing 1,700 words a day. I find that setting this goal feels less daunting in my mind and is more of an accomplishment.
I'm also a chronic planner. So everything is planned out so that I don't fall too far behind or stress out too much. I don't want to be caught in a situation where I have to suddenly write 20,000 words in a week! By keeping to my schedule and keeping small goals, I find I have less stress and I still have some time to do things outside of my writing.
Just writing is a big motivator as well. Sometimes I just have to sit down at the computer and make myself write, even if I don't really want to! It can be difficult, but it's necessary sometimes to just force yourself to write!
As long as you can start, you are all right. The juice will come

Ernest Hemingway
I also give myself small rewards at the end of the week. If I hit my goals I make sure that I reward myself with things that I like and breaks and fun things. I have a long bath on Sunday's if I've made it to the 10,000 words I'm meant to hit each week and I have small rewards at the end of each day if I hit 1,700 words each day. It helps me to stay motivated and continue through!
So I'm going to keep writing and pushing towards that 50,000 goal! Remember that it's not too late to start NaNoWriMo if you want to just start a novel! I'm going to get back to putting words into my word count and pushing towards that 50,000 word count!